Wang Qishan Meets with Representatives of Former Foreign Political Heavyweights and Former Diplomatic Envoys to China Attending the Reception Commemorating the 70th Anniversary of the Founding of the Chinese People's Institute of Foreign Affairs (CPIFA)
Wang Qishan Meets with Representatives of Former Foreign Political Heavyweights and Former Diplomatic Envoys to China Attending the Reception Commemorating the 70th Anniversary of the Founding of the Chinese People's Institute of Foreign Affairs (CPIFA)
2020-01-08
size: A A A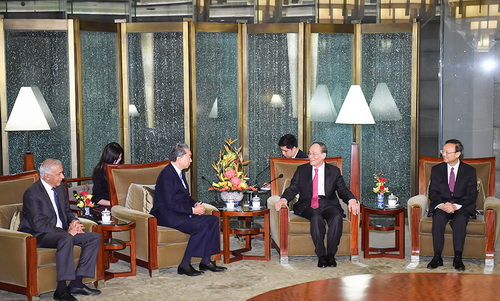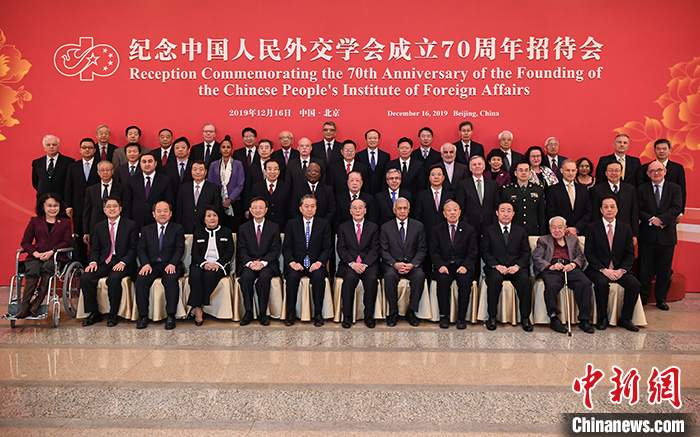 On December 16, 2019, Vice President Wang Qishan met with former Prime Minister Yukio Hatoyama of Japan and other representatives of former foreign political heavyweights and former diplomatic envoys to China attending the reception commemorating the 70th anniversary of the founding of the Chinese People's Institute of Foreign Affairs (CPIFA) at the Diaoyutai State Guesthouse.


Wang Qishan said, China's growth is inseparable from a good international environment, and China's development is also beneficial to the world. The Chinese government has all along attached great importance to non-governmental diplomacy. As the current international situation is constantly changing, the importance of building a solid foundation of people-to-people friendship has become more prominent. We need to continuously deepen the understanding between the Chinese people and the people from other countries, promote communication, dialogue and cooperation among all parties, and inject more positive energy into world peace, stability and prosperity. We hope you, the old friends of the Chinese people, will continue to make contributions to promoting the development of the friendly relations between China and your countries.


Yukio Hatoyama and others congratulated the CPIFA on the 70th anniversary of its founding, adding that they will continue to make even greater contributions to pushing bilateral relations and promoting non-governmental friendship in the future.


After the meeting, Wang Qishan and the Chinese and foreign representatives attending the reception took a group photo.


Yang Jiechi, Member of the Political Bureau of the Central Committee of the Communist Party of China (CPC) and Director of the Office of the Foreign Affairs Commission of the CPC Central Committee, attended the above activities.