Events
The 3rd China-Malaysia Seminar Holds in Beijing
2017-09-06
On September 5, the 3rd China-Malaysia Seminar, co-sponsored by the Chinese People's Institute of Foreign Affairs (CPIFA) and the Institute of Strategic and International Studies Malaysia (ISIS Malaysia), was held in Beijing.

The Chinese delegation was led by Amb. Wu Hailong, President of CPIFA, and consisted of Amb. Wang Chungui and Amb. Chai Xi, former Chinese ambassadors to Malaysia, Amb. Ou Boqian, Vice President of CPIFA, and scholars from important Chinese think tanks and academic institutions, such as Chinese Academy of Social Sciences (CASS), China Institute of International Studies (CIIS), China Institute of Contemporary International Relations (CICIR), Peking University, Renmin University and China Foreign Affairs University (CFAU). The Malaysian delegation was led by Tan Sri Rastam Mohd Isa, Chairman and Chief Executive of ISIS Malaysia, and consisted of Dato' Chin Yoon Chin, Director-General of the Maritime Institute of Malaysia (MIMA), Dr. Ngeow Chow Bing, Deputy Director of the Institute of China Studies at the University of Malaya (UM), and experts from ISIS Malaysia.

The theme of the seminar was "the Belt and Road Initiative and China-Malaysia Cooperation". Amb. Wu Hailong and Tan Sri Rastam Mohd Isa addressed the opening ceremony. Delegates from both sides conducted in-depth discussions on the current status and prospects, and opportunities and challenges of China-Malaysia cooperation under the Belt and Road Initiative from political, economic, trade, cultural, environmental and technological perspectives.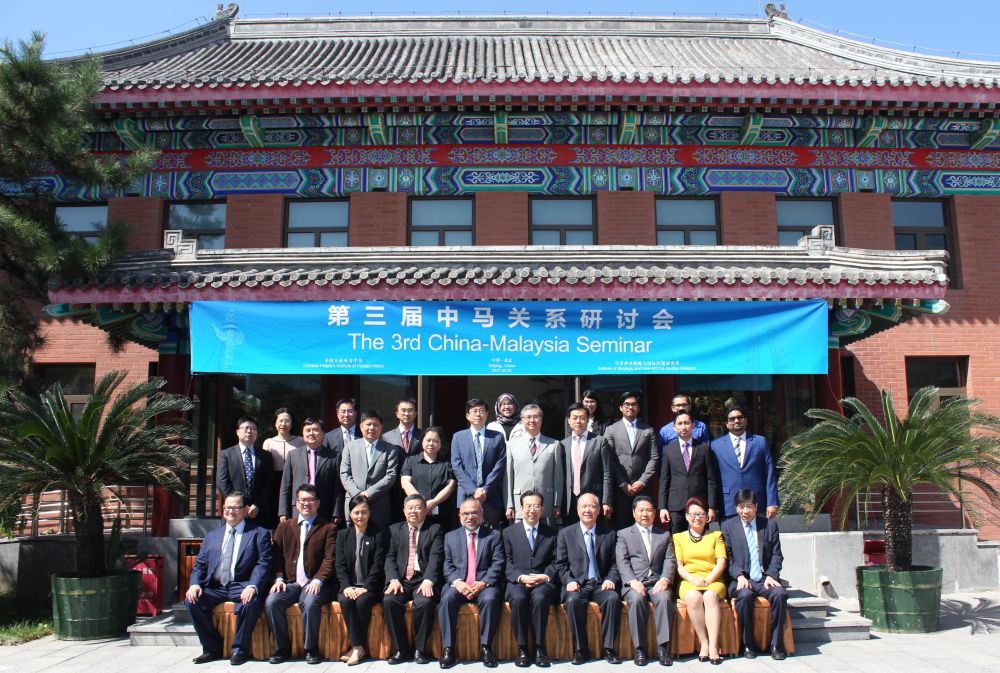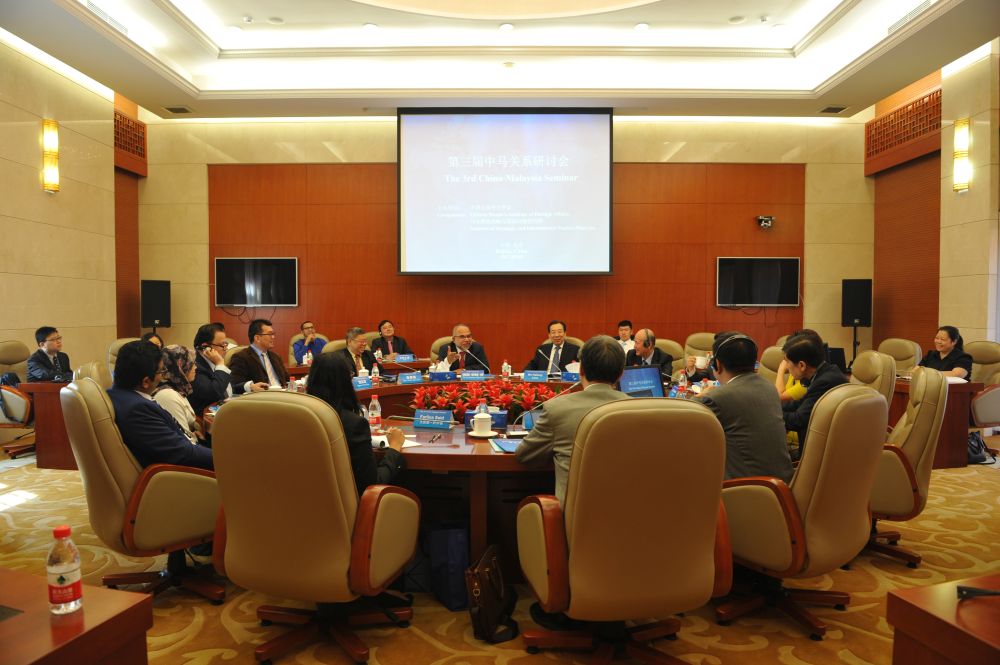 FOREIGN AFFAIRS Journal
Links