Events
The 17th China-ROK Elite Forum Holds in Beijing
2017-11-08
On November 3rd, the 17th China-ROK Elite Forum co-sponsored by Chinese People's Institute of Foreign Affairs (CPIFA) and the 21th Century Korea-China Leaders Society (21C KCLS) was held in Beijing. The Chinese delegation, headed by Li Zhaoxing, Honorary President of the CPIFA and Wu Hailong, President of the CPIFA, and the Korean delegation, headed by Lee Soo Sung, former Prime Minister of Korea and Kim Hankyu, Chairman of the 21C KCLS attended the forum. Delegates of the two sides made candid and in-depth discussions on issues of "maintaining regional peace and stability in Northeast Asia" and "solutions to China-ROK relations for the future".

Yang Jiechi, member of the Political Bureau of the CPC Central Committee and State Councilor, and Tang Jiaxuan, former State Councilor, met with the Korean delegation on November 2nd.

The China-ROK Elite Forum was initiated by CPIFA and the 21th Century Korea-China Leaders Society in 2001, which is held annually in China and Korea in rotation.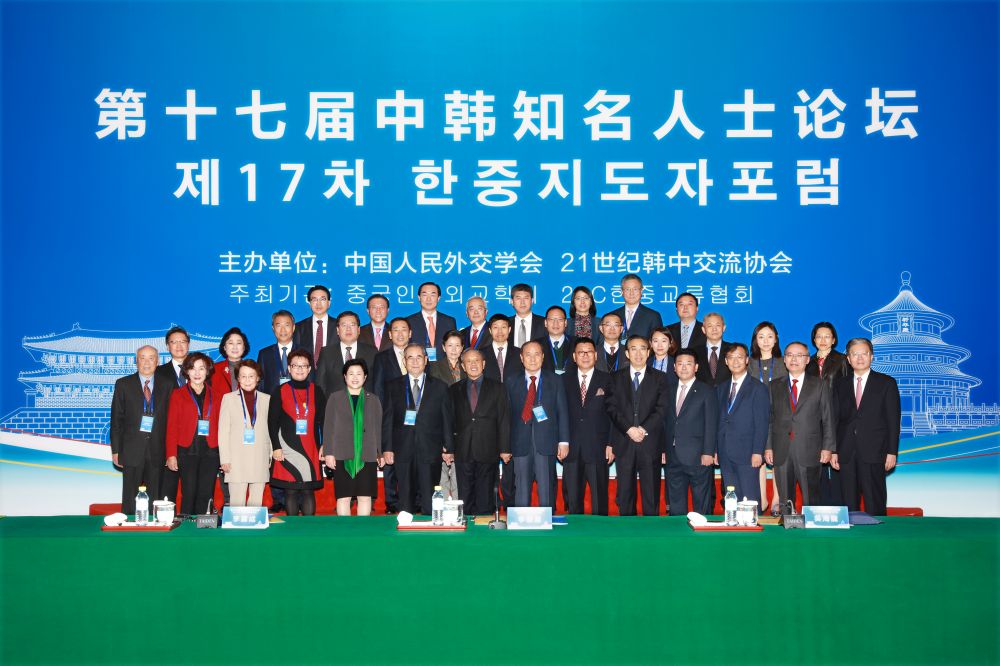 FOREIGN AFFAIRS Journal
Links