Events
Celebrations of the 45th Anniversary of the Re-opening of Sino-American Relations and the NCUSCR 50th Anniversary held in Beijing
2017-12-07
Celebrations of the 45th Anniversary of the Re-opening of Sino-American Relations and the NCUSCR 50th Anniversary, co-sponsored by Chinese People's Institute of Foreign Affairs(CPIFA) and National Committee on U.S.-China Relations(NCUSCR),was held in Beijing from December 1st to 2nd. The NCUSCR delegation, led by Amb. Carla A. Hills, former U.S. Trade Representative and Chair of Board of Directors, NCUSCR, visited Beijing and attended the celebrations.
On December 1st, Vice Premier Wang Yang and State Councilor Yang Jiechi met the NCUSCR delegation respectively. A celebration dinner was held in the evening. Amb. Wu Hailong, President of CPIFA, attended the meetings and the celebration dinner and delivered a speech at the dinner.
On December 2nd, more than 20 experts and scholars participated in the discussion on China-U.S. relations. The two sides had an in-depth exchange of views on respective domestic political environment and its implications for foreign policies, economics and trade and so on. Vice Foreign Minister Zheng Zeguang delivered a speech on China-U.S. relations at the working lunch of the discussion.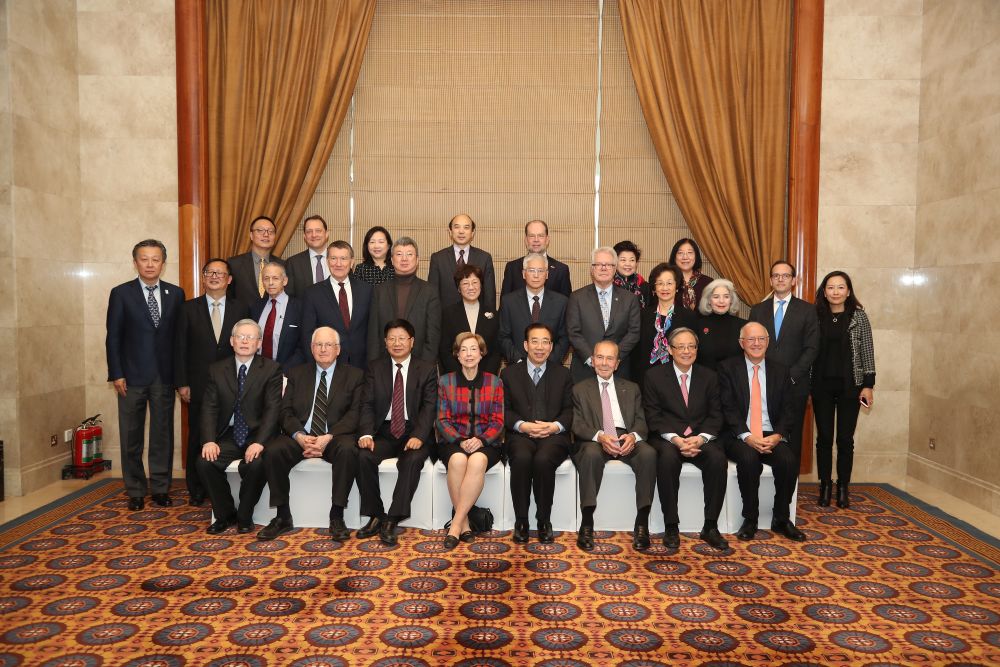 FOREIGN AFFAIRS Journal
Links